acknowledgements
We would like to thank those who love and work to improve this neighborhood daily and the very helpful staffs at the New York Public Library, Brooklyn Public Library, Brooklyn Historical Society, New York Municipal Archives and Brooklyn Buildings Department. We would also like to thank our instructors Chris Neville and Lacey Tauber.
Participants
:
Laura Casas Fortuno
Hung-Chi Chao (Rex)
Michelle Duncan
Michelle Hakim
Elin Juselius
Ching-Hsuen Kuei (Sylvia)
Francine Morales
Catherine Nguyen
Blayze O'Brien
Maurice Robb
Meric U
gdul
Jessica Vermillion
Powered by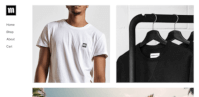 Create your own unique website with customizable templates.